Given the rise of various communication channels and increasingly discerning customers, the PIXACORE Medical Affairs team develops a well-coordinated engagement strategy and seamless customer journey to ensure exceptional experiences. WIth a digital-first approach, we craft enhanced go-to-market strategies and build omnichannel capabilities specifically designed for Medical Affairs.
To facilitate meaningful Scientific Exchange, we aid in the development of a holistic, centralized, and efficient digital ecosystem: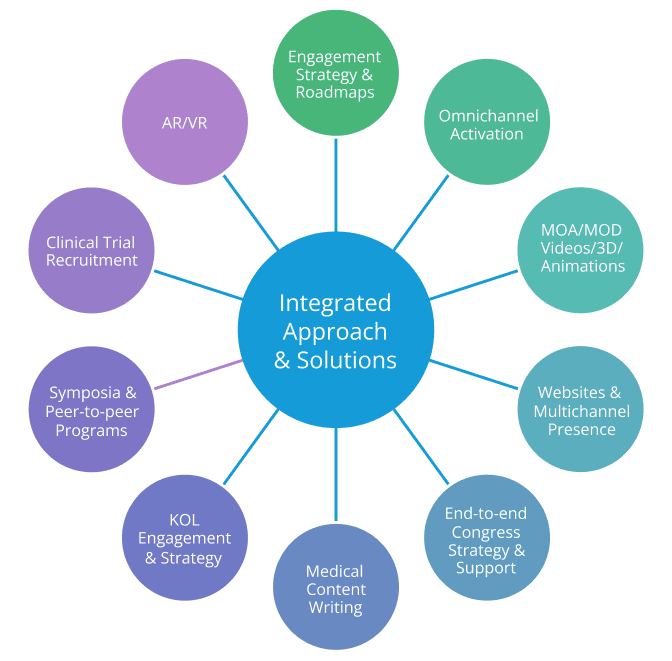 ---
Try On Our Work
This paper addresses how digitalizing Medical Affairs optimizes engagement with delivery of the right content to the right audience through a preferred channel, at the preferred time, and with a preferred level of interactivity.